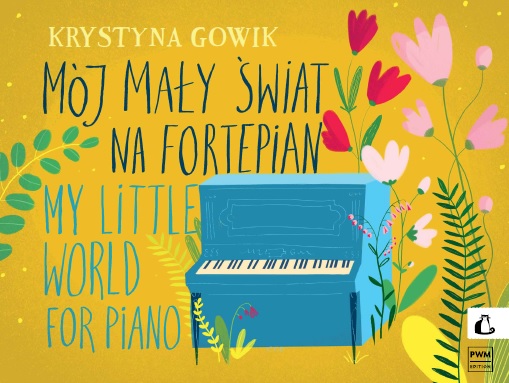 Krystyna Gowik, My Little World
for piano, PWM 12259
A collection of 12 pieces perfect for students at grade 2 and beyond in music schools of first degree. The author has succeeded in combining two functions in these miniatures: they are ideal for teaching and filled with pedagogical concepts, but they are also simply extremely melodic, inspiring and stimulating for the imagination – of both the listener and the little pianist. On their basis, the teacher can introduce and discuss many technical aspects of playing – phrasing, pedalling basics, hand placement, dynamic contrasts, differentiated articulation of both hands – but they also provide an opportunity to work on the expression and expressiveness of the piece. The charming, colorful illustrations are an added bonus of the collection.
Andrew Eales about the publication:
Krystyna Gowik: My Little World
PWM no.